News Update: We Hosted Our First Webinar!
Dec 17, 2020
5 min read
As many of you may know, PaperTrue recently hosted its first webinar! Months were spent in preparation for the event, which we finally held on the 5th of December this year. 
Titled "What are Indian publishers looking for?", we were in conversation with two wonderful writers, who told us all about their own publishing journeys and provided us with valuable insights into what the publishing landscape in India looks like, and what upcoming writers can do to get their work picked up by publishers in the country. 
The discussion was hosted by our very own Aurodeep Mukherjee (Managing Editor), who fabulously steered the conversation towards topics that were relevant to the panellists as well as the audience. 
The Relevance of the Topic 
The literary landscape in India has taken a lot of turns in the past decade, especially with the advent of online publishing and self-publishing. As the internet enables more and more people to publish their prose and poetry, the landscape itself becomes vaster and more competitive. 
There is a strange paradox at play here: as the internet opens up a plethora of spaces to publish, the opportunities to be picked up by traditional publications become scarce. 
How does an emerging writer gauge the literary scene then? How are they to land a stable publication deal? How has the Indian publication industry changed because of this? 
These are the types of questions that the speakers sought to ponder about, in the webinar.
The Speakers:
Pranita Chettri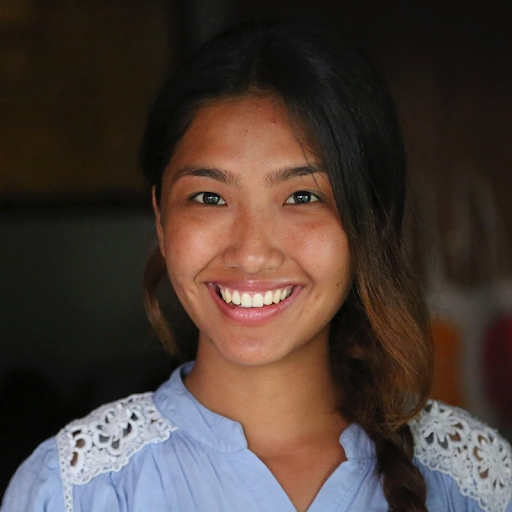 Author of Kopila (Educational Publishing House, 2019), Pawankali (Educational Publishing House, 2019), and Maya (Educational Publishing House, 2020).
Pranita Chettri holds a master degree in English Studies with Communication from Christ University, Bangalore, India. She is a co-founder of BOOKS FOR CHANGE, non-profit based in Switzerland and manages the education programs of the Organization in Nepal and India.
She is also a published author of three children`s books; Pawankali, Kopila and Maya. She writes in English and her children`s books are translated into four languages; Nepali, Japanese, French and German. She believes that children`s books nourishes the creative imagination of the children and instill a strong sense of empathy, love, respect and inclusion.
Kavita Kané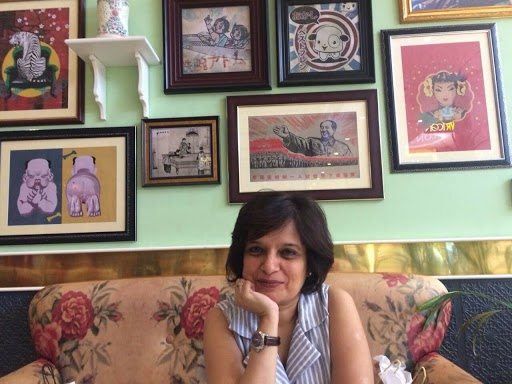 Author of Karna's Wife: The Outcast (Rupa, 2014), Sita's Sister (Rupa, 2014), and The Fisher Queen's Dynasty (Westland, 2017).
Kavita Kané is an Indian author best known for writing mythological fiction. In retelling these beloved stories, she explores their relevance in contemporary life. Her bibliography includes bestselling books such as The Karna's Wife: The Outcast's Queen and Lanka's Princess. A former journalist, she lives with her family in Pune. In addition to writing, she enjoys cinema and theatre.
Traditional Publishing vs. Independent Publishing in India 
Primarily led by educational publishing, India is home to the sixth-largest publishing market in the world and the second-largest publisher of English language books. According to the World Culture Score Index, Indians spend more time reading than their counterparts globally. 
These are quite hefty statistics, indicative of vibrant publishing industry. Yet, trade publishing in this country is still dominated by only a handful of players: Penguin Random House, Rupa, and Hachette, among others. Until quite recently, English-language publishing was exclusive to these spaces. Fortunately, the Indian landscape has also seen a rise of many independent and smaller publications, especially those that lay emphasis on representing non-mainstream perspectives of Indian writing. 
The conversation of the webinar revolved around the differences and similarities between these two landscapes, with Chettri speaking about her experiences with publishing with an independent publisher, and Kané taking us through her experience with mainstream publishers. 
The discussion also highlighted what a writer should consider when looking for a potential publisher. For instance, both speakers emphasized the need for doing research to gauge whether a publishing house is a right fit for their manuscript. 
In taking us through the trials and tribulations of their own journeys, we hope that the aspiring writers who attended the webinar learnt as much as we did that day. 
You can watch the full discussion on our YouTube channel here. 
Chetna is a child of the internet. A writer and aspiring educator, she loves exploring digital media to create resources that are informative and engaging. Away from the writing desk, she enjoys cinema, coffee, and old books.