How to Create an MLA Title Page | Format, Steps, & Examples
Sep 14, 2023
4 min read
If you're writing an MLA-style paper for your class, you may need to include a title page or a cover page before the body. While the official MLA 9 Handbook does not mandate a title page, you should include one if your professor asks you to or you're working on a group project.
In this article, we'll break down the MLA format title page (also known as an MLA cover page). It's always easier to just learn from samples, so we've included some great MLA title page examples!
When to use an MLA title page
An MLA title page is usually required for formal research papers, essays, and other academic assignments. It is also used while writing dissertations, graduate theses, and other extended works. A title page in the MLA format may not be necessary for shorter assignments or in-class essays. 
If you're unsure about whether your assignment needs an MLA cover page, consult with your professors or check your university's guidelines.
What goes in an MLA format title page 
An MLA format title page typically includes the following elements: 
For bigger projects or papers that you plan on submitting to journals, you may also need to include your university's name on the title page. Just to be sure, it's advised that you check the journal's submission guidelines for a detailed list of elements to include in this section. For reference, you can also look up samples or check the publication's previous editions.
MLA title page formatting guidelines 
The MLA Handbook specifies important formatting guidelines you must follow while creating a title page. Refer to the guidelines below while writing your MLA cover page:

Double-space all the elements on the title page.  

Do not include a header on the title page. 

Use the same font type and size you have adhered to throughout the paper (preferably, 12-point Times New Roman).

Align each element (except the paper title) with the left margin. 

List the information in the following order: 1. Author's name 2. Instructor's name 3. Course name and details 4. Date of submission 5. University name

If there are multiple authors, list each of their names in separate lines. 

In the center of the page, center-align the title of your paper. 

Use the title case while writing the title of your paper. 

Italicize names of media such as books, films, and TV shows.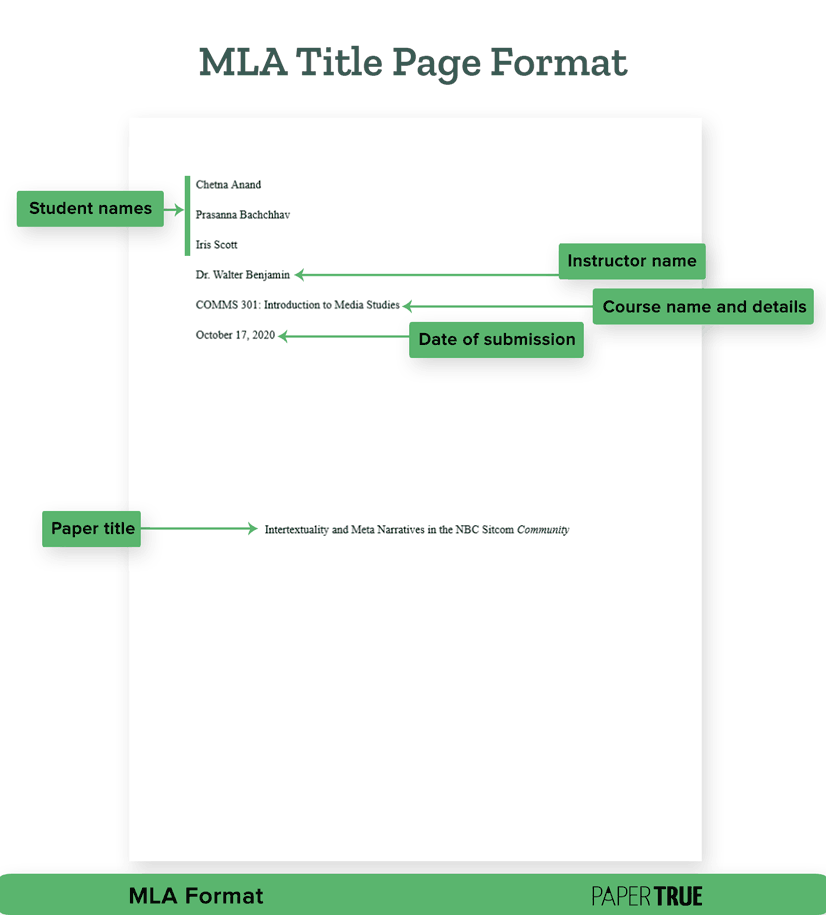 If you don't need to include an MLA cover page, you will have to include a title section in the top half of your paper's first page. The formatting guidelines for this are largely the same as the title page, except that the title is center-aligned in the line following your name and credentials.
Since this is the first page of your paper, you'll have to add an MLA header in the top right corner of the page. Here's how the page should look: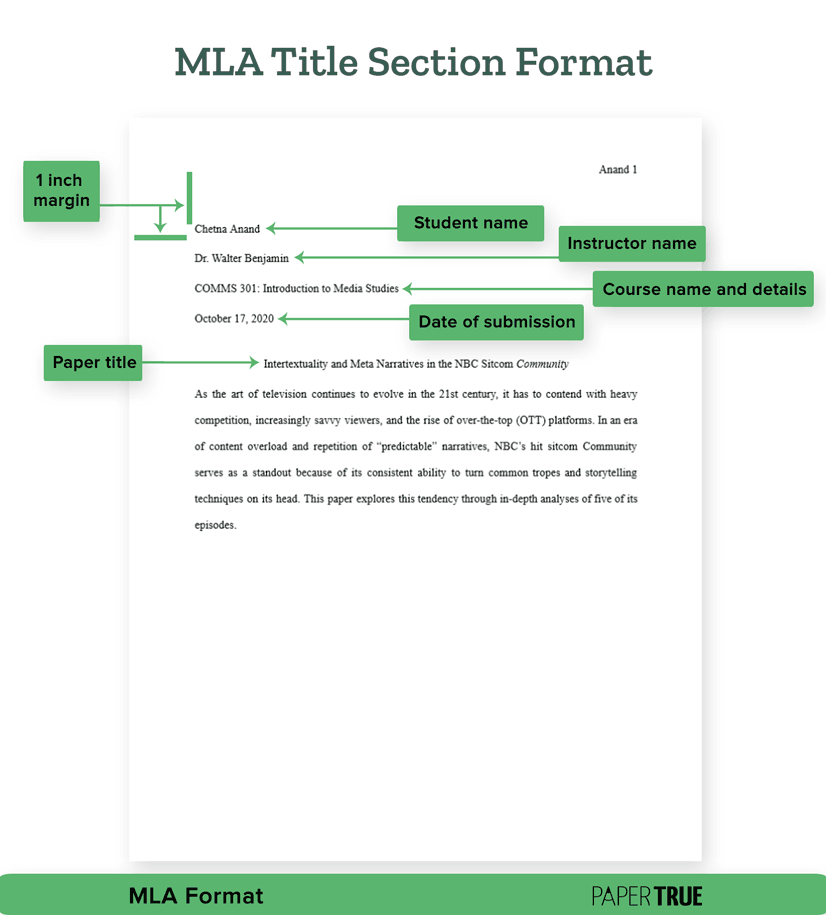 How to create an MLA title page on MS Word 
Students no longer have to manually format their academic papers and can rely on the blessings of Google Docs and MS Word. These word processors come with built-in templates that automatically format documents according to the MLA style. You can use these features to format your title page as well as the rest of the research paper. 
Follow these steps to write a title page in MLA format: 
Launch Microsoft Word and open a blank document. 

Under the "File" menu, click on the "New" tab. 

Use the search bar and type "MLA" to find a sample template. 

Select the template that corresponds to your document type (research paper, essay, etc.). 

Check the preformatted document to see if it largely matches your university or department's style guidelines. 

Replace the placeholder text in the document with your paper's information. 

Cross-check what you have with your guidelines once again and fill in additional details that the template may have missed.

Save your document and continue to add the rest of your text. 
MLA title page examples 
The guidelines we've laid out give you a general overview of the MLA title page format. Whether you're working on a paper, essay, dissertation, or journal article, you will be required to adhere to these conventions. 
The format required of you may vary from the standard MLA cover page depending on the university guidelines or submission rules. To make it easier for you, we've put down some MLA title page examples that you can refer to while formatting your paper. 
MLA title page example: Two authors 
1. MLA cover page with two authors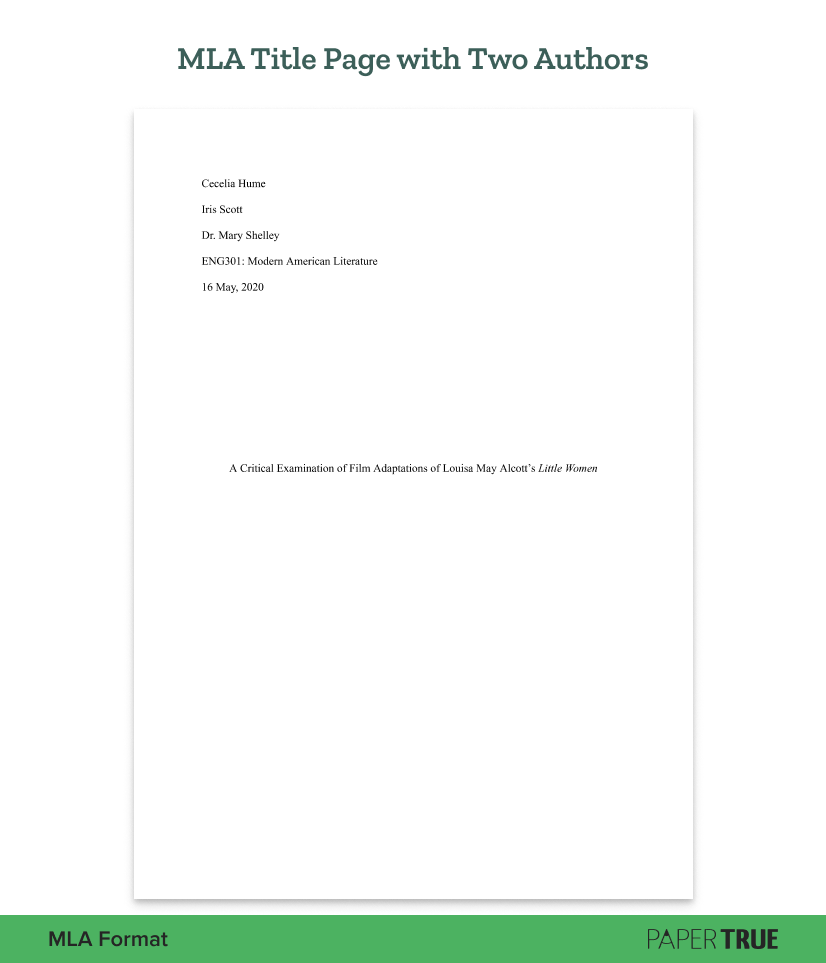 2. MLA title section with two authors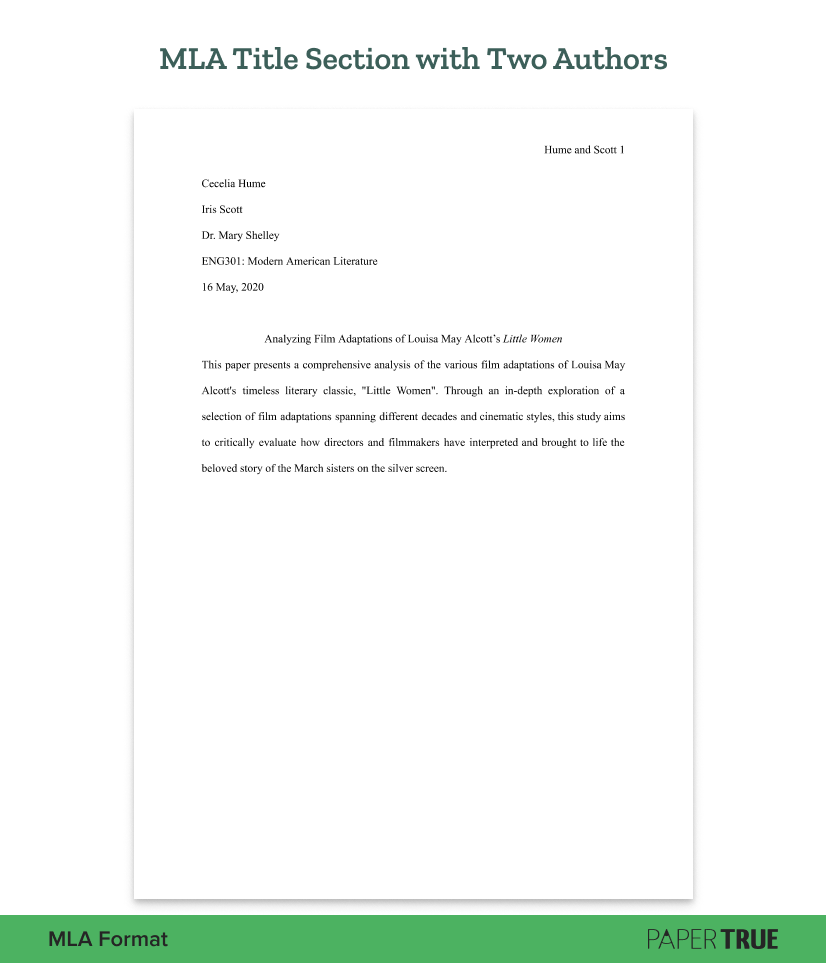 MLA title page example: Three or more authors 
1. MLA cover page with multiple authors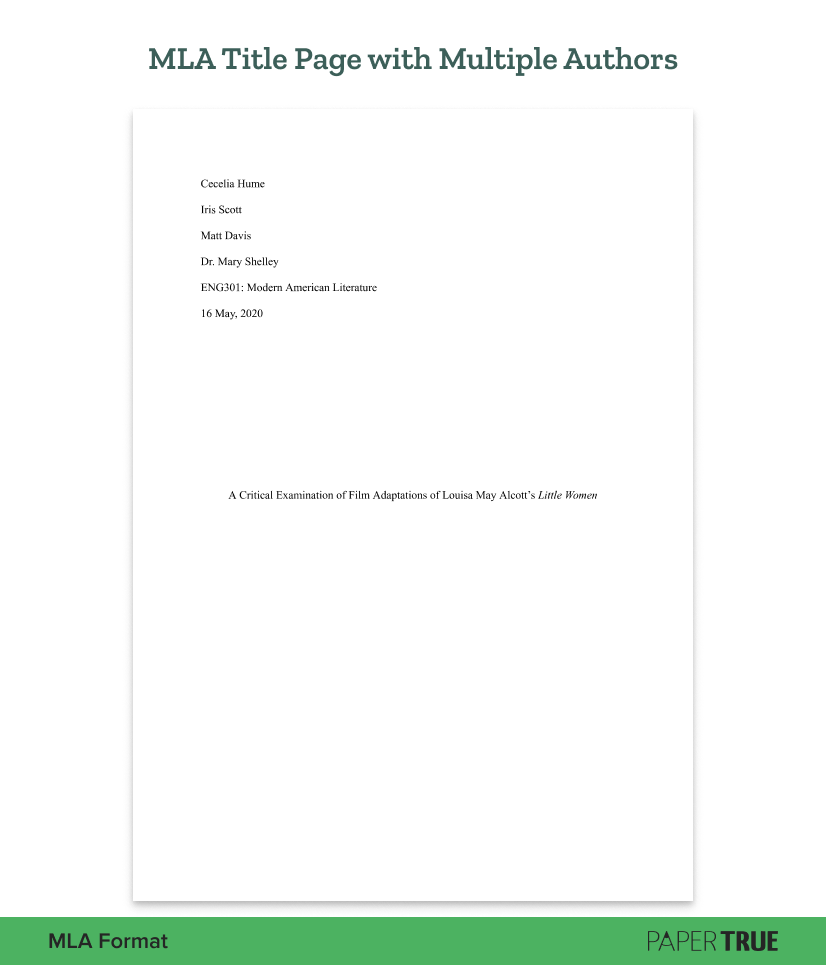 2. MLA title section with multiple authors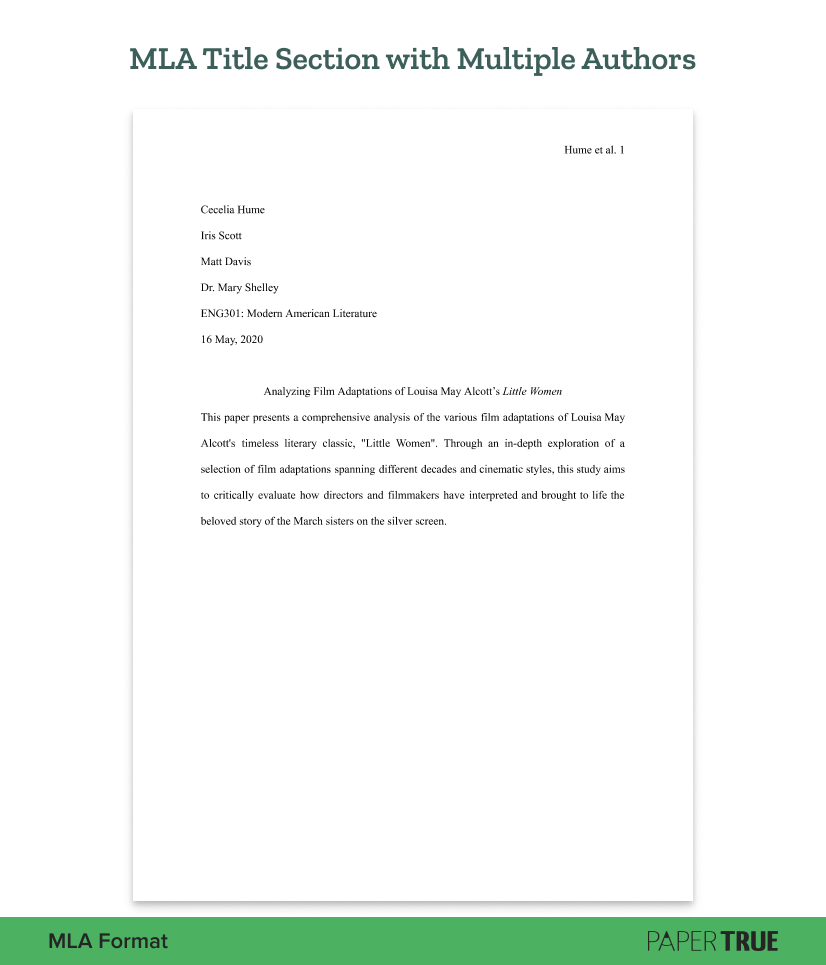 If you need experts to review your paper, our paper editing services are at your… well, service! Meanwhile, here are some resources to help you learn more about the MLA style and academic writing: 
Frequently Asked Questions
Chetna is a child of the internet. A writer and aspiring educator, she loves exploring digital media to create resources that are informative and engaging. Away from the writing desk, she enjoys cinema, coffee, and old books.