4 Online Publishing Platforms To Boost Your Readership
Oct 10, 2022
5 min read
Thanks to social media, everyone has an audience now. From content creators who started small on Vine and graduated to YouTube, to microbloggers on Twitter catapulting their way to publishing books and inspiring TV shows. The digital space has given all creatives a huge platform for their ideas being seen, heard and read from people all around the world.
If you're planning to take the online route to publishing, you can reel in a big number of readers without the marketing efforts of a traditional publishing company.
Like every business, having an online presence is a must for all authors. If you're a beginner or seasoned author who doesn't have an online presence, all you have to do is list yourself on the right platforms; stay active and see a spike in your following and readership.
Online publishing platforms
There are some incredible websites that let you publish your books online and have millions of dedicated members all ready to devour your books.
So, let's take a look at such online publishing avenues, which will help you get published, create a fanbase and set you sailing on a soaring journey of writing success. 
Wattpad has gained popularity among teenagers for their favorite genre – Young Adult Fiction. Tons of it is available for free on the app and website. All you have to do is sign up and start reading on your phones. And it's just as easy for writers to self-publish on this website.
This makes a good launchpad for writers who're looking to grow as "authors". There is an immense scope of experimentation on Wattpad and there's no end to the genres you can dabble in!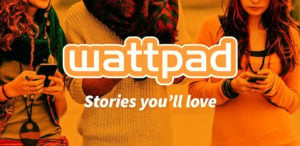 How to Succeed on Wattpad –
Just like YouTube Videos, algorithms decide which books appear on the front page and the home page of users. Some ways to rig this algorithm and improve your visibility are:
Update your book regularly.

Always mark your work as "completed."

Hashtag your book with all the right keywords.

Engage with other users in conversation and respond to their comments and suggestions.
You can take part in Wattys, the annual awards hosted on Wattpad. Wattys reward and recognize upcoming writers in at least 10 categories.
Unlike Wattpad, this is not a social media website for books, it's a marketplace. Amazon KDP has already made self-publishing faster and easier for all novice authors. Amazon singles is another publishing avenue which is being marketed as "compelling ideas expressed at their natural length." That's the USP of Amazon Singles, it lets you publish even if you finish your work between 5,000 – 30,000 words. This is something trade publishers would never allow, as it is not commercially viable for them.
That's where Amazon, like with many other products, has caused a total disruption in the books market. Seasoned authors always wanted the opportunity to express their ideas without having to stretch them unnecessarily to get them published. Big guns have already jumped on the bandwagon. If you enroll yourself on Amazon singles, you'd be competing with the likes of Chuck –Fight Club – Palahniuk, Susan Orlean, Amy Tan, George Saunders, and Ann Patchett are all writing Kindle Singles.

How to succeed on Amazon Singles –
Amazon offers you the liberty to stay true to the length of your words. Rather than spending a year or more producing one full-length title, it would be better to spend that time writing a sequence of three or four shorter eBooks of 20,000 words each. Publishing four times in a year is better than publishing just once, in terms of marketing. This way, you make more in royalties too.
Sweek is a global online community of readers and writers. It is similar to Wattpad, it's a little smaller in size with only 400,000 registered users compared to the 18 million users on the formerly mentioned giant. What sets it apart is, Sweek additionally allows you to self-publish your book in print. Many rookie writers join this community to improve their writing and get instant feedback from the base of mature readers in the comments section.
What attracts readers & writers to Sweek is mainly the clean reading experience, minus the ads and pop-up distraction. The user interface too is simpler compared to the rest of the platforms.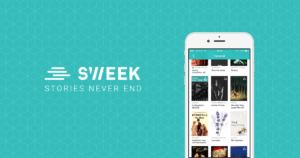 How to succeed on Sweek:
Of all such communities available online. Sweek hosts the most number of contests and challenges all through the year which gives you higher chances of success and recognition. Writers get encouraged to write more, and you have a chance of winning big prizes. The big names in publishing like Moon publishers, Piper Verlag and Penguin Random House occasionally also have talent scouting competitions. Seriously, become a Sweeker already!
This one has been around for a decade now. Smashwords is an ebook-distribution platform that has gained popularity over the years. Some bestsellers in the last 10 years have seen a debut on Smashwords. What makes it profitable is the sweeping distribution channel, not in the capacity of any other mentioned platform. If your book is approved for premium distribution, it will be made available on other selling and publishing avenues like Barnes & Noble, Kobo, Apple, Page Foundry, Baker & Taylor, Blio, txtr, Library Direct, Baker-Taylor, Axis360, OverDrive, and Scribd. Talk about reaching out to the readers eh?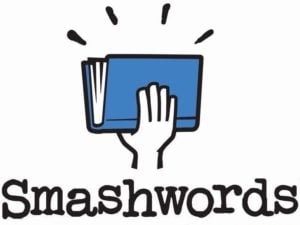 How to succeed on Smashwords:  
The top tip to achieve on this website would be to hook readers with a free first installment! Strategically select the platforms where your book will have more visibility and see increased interest and rise in the readership of your books.
Get Started!
Anyone of these platforms will get you out and into the market. It's best to choose one and try them out for a little while to see if it's right for you. What we liked about these four platforms, out of the hundreds available on the web is, each has its own unique feature you can capitalize on, and they offer a whole lot more than just giving you an opportunity to self-publish.
PaperTrue offers a comprehensive pre-publishing package for authors who wish to self-publish their work. To ensure our clients bring out a clean copy to the market, we provide editing, proofreading, formatting, typesetting, and book cover design services.
Always remember, PaperTrue is the one-stop-shop for all your publishing needs. 
Manish is a serial entrepreneur, business coach, and the Founder of PaperTrue. His vision is to make impeccable English communication possible for everybody, so they can write effectively and gain the academic and professional success they deserve.