8 Pre-Publishing Steps to Self-Publish Your Book
May 17, 2022
5 min read
Your dreams of writing a book are real, and they will come true. We say this with high optimism now that you have options of D-I-Y (do it yourself) publishing. Self-publishing websites like Amazon's Kindle Direct Publishing have made it much easier for aspiring authors to have their books published. Many seasoned authors have also jumped on the bandwagon to reach a bigger audience. This new technique of publication lets you add a personal touch to your book as you are involved in the process right until the end.
Make sure you don't rush things and straight hit the publish button. There are other things that you have to take care of before you get there. Let's look at the pre-publishing procedure that you need to follow.
So you not only put your book out there, but you also set an order for it to become the next bestseller.
Finish writing
The most crucial thing you have to do is finish your manuscript entirely. You might be tempted to get involved with other publishing-related matters once you see it almost finished, however, this will only distract you and could prove disastrous for your book. Once it's complete, read it, reread it and make changes wherever you think it's required till you see that it's been perfected.
  "Come up with a brilliant title, one which invokes curiosity
and intrigue in the minds of potential readers."   
Edit and proofread
Have a professional proofread and edit your manuscript. The costs of hiring professionals may seem steep for new writers. But it's an absolute must! The second pair of professional eyes will find errors and make corrections that you won't be able to. If you can't afford one at the moment, ask family, friends or social media contacts to do this for you. Get valuable suggestions and corrections to make it close to acceptable standards of publishing. Any errors or typos in print will lead to terrible reviews and bad reception of your book.
                                   "It is advised to get the manuscript proofread by
                                       at least three people other than the author."
Design a book cover
They say, never judge a book by its cover. But the simple truth is – A book is best judged by its cover.
Spend wisely and hire an experienced book cover designer who can create an eye-catching book cover. Your sales would largely depend on how the book's cover is designed.  
                                                           "Make your book cover design an intricate
                                           mix of images, text, and information."
Get your website ready
Creating a website will set a solid platform for promotion and publicity before your book is published. If you plan to offer your new title on pre-orders (which is a superb idea), a well-made website could help you gain pre-orders.
Work on your blog, and revamp it according to your new release. Write articles about your upcoming book and attract more traffic. Redirect blog visitors to the website, and it could get them to make that pre-order.
                                          "Authors tend to undermine the importance
                                              of having their own website."
Create a promo kit
Be ready with the following to reach out to bloggers for social media promotions:
A long and short book summary;

A long and short bio;

A tagline for your book; and

A professional headshot.
Partner with social media influencers who have a massive following of your target audience. Try to promote the book with as many as you can afford. Scale up your own social media game as a pre-launch requisite. Be active online to gain a much needed promotional traction.
Create a KDP account
Provide all the relevant details and create a Kindle Direct Publishing account on Amazon. If you already have an Amazon account, you can use it create a separate KDP profile. Feed-in all your personal details and those of the book.
Amazon has made it easy to format your manuscript by providing formatting guidelines and templates.  
                                                        "Your book becomes available to readers around the globe
                                                     when you publish through Amazon."
Choose your format
Make a choice regarding the format that best suits your book – traditional paperback or the digital e-reader (PDF, MOBI, EPUB, EPUB3); this choice would depend on the length and category of your book. If the book is short, releasing it in a digital format would be the smartest choice – it's fast and affordable. If your book is a work of young adult fiction, then it's best you stick to publishing a paperback.  
Select keywords
Thoroughly research and select keywords wisely as they help your book become easily discoverable. A common misconception is that keywords should be a single word. In fact, all of the keywords that you use should be a string of words. Imagine trying to come up as a top result with a single keyword. You'll come upon the millionth page in that crowded space of Google and Amazon.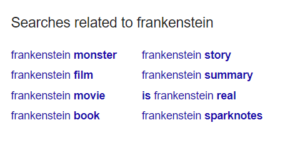 Use long-tail keywords instead, which use at least 3 words. This keyword phrase has both long-term and short-term benefits. They're more specific and generally appear higher in search results for being unique. With long-tail keywords, you will attract highly qualified traffic that could lead to higher conversions and sales.
Choose carefully as Amazon allows a maximum of 7 keywords and 2 categories to be tagged with a book.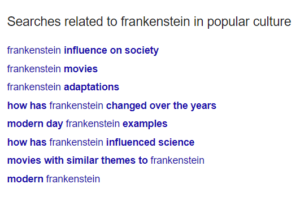 To sum it all up, we've created this infographic to serve as a do-it-yourself guide to self-publish your book.

Rushing to self-publish before you have taken care of the other elements can lead to disappointment. Now that you know the training you have to go through to run the final lap of publishing, PaperTrue wishes you success in your next publishing endeavor.
Manish is a serial entrepreneur, business coach, and the Founder of PaperTrue. His vision is to make impeccable English communication possible for everybody, so they can write effectively and gain the academic and professional success they deserve.